DJ
Regular price

Sale price

£89.00
DJs have the power to influence an entire room with just one beat.
The original piece is also available for purchase here.
Quality

High quality limited edition Giclée Print on Hahnemühle Photo Rag 308 gsm paper (thick textured paper)
Professionally scanned original for insane quality
Designed to last 200 years
Each print is personally signed and numbered
Strictly Limited

100 prints available per piece. Once they're gone - they're gone
A3 - 50 editions - most cost-effective, will sell out first
A2 - 30 editions - the perfect middle ground
A1 - 20 editions - if you want large these are super limited editions
What do I get

A certificate of authenticity - proof of ownership
Each Print is personally signed and numbered by me
Frames not included
Framing

Easy to frame as standard sizes, A3, A2 and A1
I don't offer frames at this stage
Please contact me if you need any advice
Shipping & Delivery

Free international delivery on all prints
Prints will be posted rolled up in a tube
Typically prints are dispatched in two weeks; giving me enough time to order and sign personally
Money back guarantee

I want my art to mean as much to you as it does to me
If you are unsatisfied with your Art please send it back and I will fully refund you 
30 Day money back guarantee
You'll need to pay for the return postage
NFTs

I sell 50 NFTs of each piece.

That's it; once they are gone - they are gone. Buy yours now if this is the piece which resonates with you.

You can find all of my NFTs here.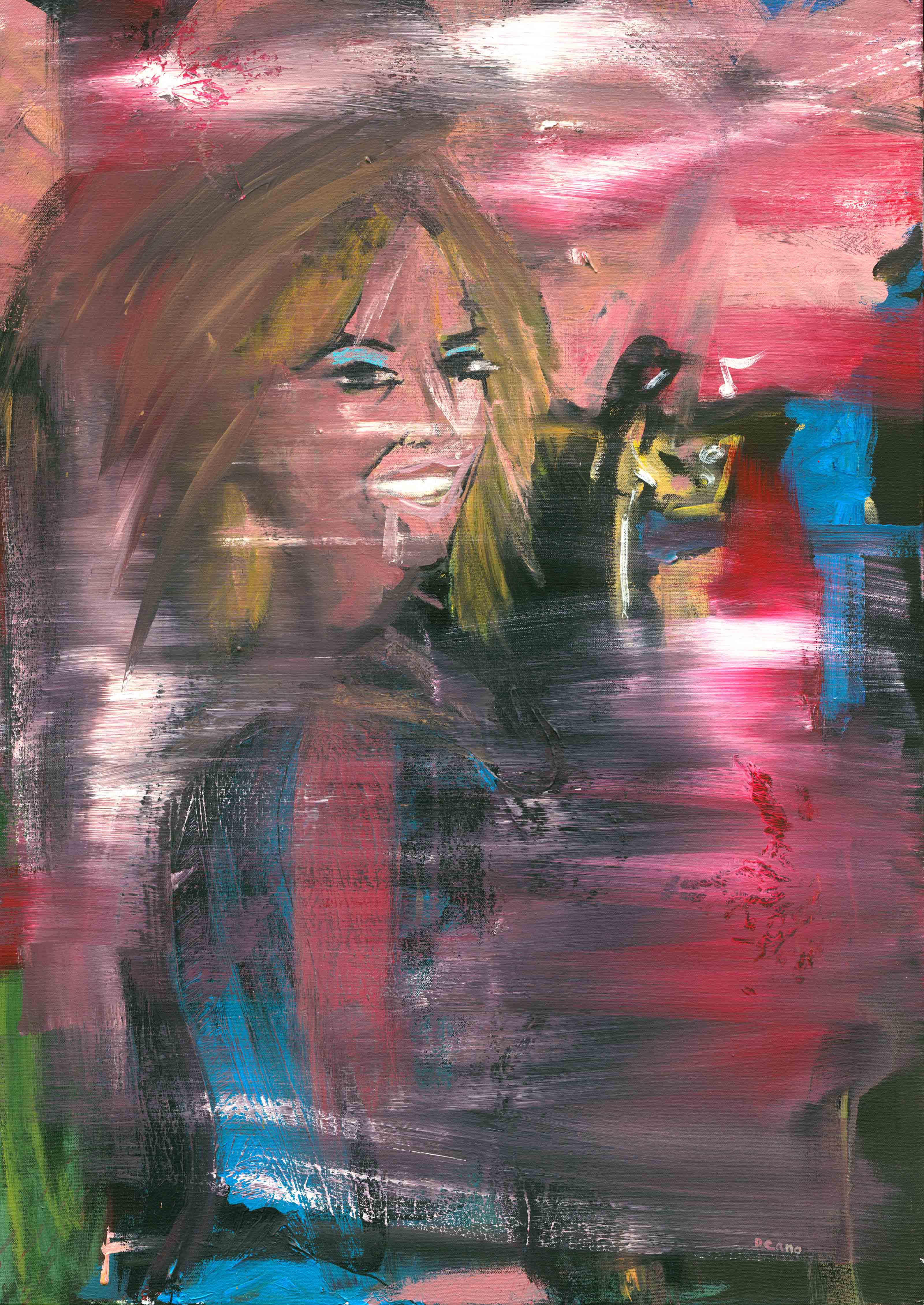 WHAT OTHERS SAY



I LOVE THE VIBRANT COLOURS

"I love the vibrant colours. With regards to the woman, I love how it represents her past and what a struggle she had to where she is now and how kick-ass she feels! As I know how that feels."

AF
THE ART SEEMS TO KEEP ON GIVING

"The quality amazes me! I have a couple of prints from various shops, and I haven't seen a texture like this before. The colours are vivid, and I notice a new part of the art each day. I like that the art seems just to keep on giving! 

I love the colours! The woman in the dressing room brought me back to my dancing days and the memories from those times."

IH
SO MUCH MORE THAN MEETS THE EYE

"I chose the piece because it completely captivated me. The intense colours really make a room come alive, and I couldn't stop looking at it. There's so much more than meets the eye! 

The arts helped me remember to stop and take it in and reminded me how important it is to invest in myself and treat myself. What I love the most about the piece is the colours; they really are incredible!"

JA